For many, the COVID-19 pandemic pulled the curtain back, in 2020, revealing slipping profit and sloppy overhead control by the independent practice owner. Crossroads Tax Advisors believes that success for the healthcare practice owner will demand they measure and evaluate ALL the expense markers in the practice like never before.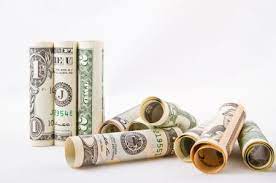 A little panic began to slowly set in . . . and rightly so. We could all feel it swell as we rolled through the first business quarter of 2020. Everyone was beginning to hear about this "virus spread" as they wound up or down from family spring breaks and a prepared for a new business year. The COVID pandemic turned the small business owner on their head at that time, and it revealed that many independent healthcare practice owners lacked the financial wherewithal to weather the storm and emerge whole. Many healthcare practices struggled to manage expenses without the proper amount of practice cash on hand, they struggled to complete the PPP loan applications late at night, calculating practice payroll and burning through spreadsheets to determine loan forgiveness. Revenue was dropping and there was a scramble to survive for many healthcare practices and for others, it revealed the need to tighten expense controls, re-evaluate cash on hand in the business, and work to improve overhead one little percentage point at a time. One of those little expense items to peek at is Merchant Fees – a quiet and misunderstood vampire for your profits.
Practice owners are turning into their practice financials more than ever, looking hard at their business data, scrutinizing their expenses as collections regress or soften. Profits are the result of the gap between collected revenue and the cost to produce those dollars. You can maximize profit by working both ends of course: drive collections and growth but control expense items that are within your grasp. One of those little expense lines that never gets enough attention is merchant fees. Much like auto insurance, the fees charged on these vary widely by vendor and transaction detail and should be analyzed annually. You can't impact the fees you pay on credit card transactions until you are clear what your expenses really are. You need to start with good data and make sure the bookkeeping is clean and your profit and loss is aggregated on a monthly basis. Healthy industry averages for credit card fees are around 2.0% of collection or less for the solo practice owner. If yours are higher, it might be time for an evaluation.
There is also a great deal of confusion with what makes up all the cost in your "discount rate", the percentage you pay to process these cards. One of the industry leading processors for credit cards, Dental Card Services, indicates that "93% of healthcare practice owners are on the wrong credit card processing plan!". In fact, your analysis should start by determining what platform you are on, in addition to the % rate you are paying. There are different platforms in card processing called "Surcharge, Tiered, Flat, etc." and these plans are often based on revenue volume, PIN risk and other tricky rules. You should pursue a platform called "cost plus". These Interchange Cost Plus Plans typically don't depend on collection volume pass on savings at wholesale cost. Other platforms can also have hidden cost in "dues, assessments, monthly fees, statement fees" and any other strange way they can bury additional charges to your practice.
The best credit card processing providers in healthcare have also integrated technology into the processing cycle. Virtual Terminals allow practices to auto-bill, recurring bill, text-to-pay, and connect to patient communication software seamlessly. Today's healthcare patient is a mobile patient and they demand convenience and ease and will continue to utilize credit cards for healthcare expense more than ever. On average, we've found a 20-30% savings in merchant fee expenses for those solo healthcare practices that have not evaluated this cost before, or for a long time.
The dental industry was already changing dramatically, now it will accelerate in a new arc. A downward pressure on revenue, higher expense loads, and depressed insurance reimbursement all result in a demand for efficiency. In this new year, take a look at those innocuous expense lines that typically stay hidden and ignored. A 30% savings in merchant card fees results in a $3,000 annual savings for the typical healthcare practice. A ton of money? No, but apply this exercise to a half dozen neglected expense lines and you begin to chip away at that pesky overhead one percentage point at a time.