Just like many other things, CPAs aren't one size fits all. You want to make sure you're getting the right one for your dental practice. At Crossroads Tax Advisors, we want to give you the best CPA to help you with all of your accounting needs. Below are some things you should look for when you're finding your CPA.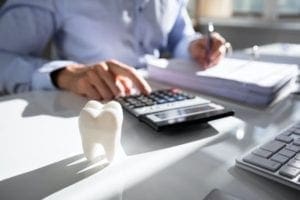 The Cost is Worth It
Running a business is a lot and you may not want to spend the money to hire someone to help with your books. But a CPA can actually help you save money. They know what to look for in your finances, letting you know if there's money being misspent and helping you to avoid any fines related to taxes.
The right CPA may also cost more than others. But you want to make sure you get the right fit. If you end up hiring someone that doesn't have the skills you need, they can cost you money through little mistakes. Pay the right CPA what they're worth and you won't have to worry nearly as much about your finances.
Get Someone Who's a Specialist
By hiring someone who specializes in accounting for a dental practice, you get someone who knows the ins and outs of the industry already. They aren't going to waste your time with a bunch of questions about how your business operates. Their time is well-spent and productive because their hours are going to tax preparation and other important tasks.
A dental CPA can look for tax credits and breaks that you may not even know you're eligible for. Because they know the industry, they know the specific benefits that can be obtained for a dental practice. These benefits may not be recognized or known by CPAs that don't specialize in the dental industry. They may have many other industries they have to think about as well.
Make Sure You Can Work With Them
All the credentials in the world can't help if they're not someone that works well with your practice. Particularly during tax season, your CPA is going to be someone that you're working very closely with. You're already experiencing the normal day to day struggles of owning your own practice, you want someone you can trust as your CPA.
Keep an eye on how the CPA functions and acts during the initial stages of working together. Are they responding to your messages quickly and efficiently? Are they making a good effort to ensure you're getting the benefits you need? If you don't feel like you're meshing well together, it's better to cut the relationship sooner rather than later. You don't want to spend money on someone that you don't want to continue working with.
Consider Crossroads for Your Dental CPA
As a specialized practice that's specific to the dental industry, we know how to make sure we're maximizing your benefits and saving you money. Call us or request a quote from an advisor online.