As the world continues to change and update, technology is a must to get the best dental accounting possible. At Crossroads Tax Advisors, we have a wide variety of software tools to make sure you're getting the most from your dental accountant. Read more to determine which software may fit your operation the best.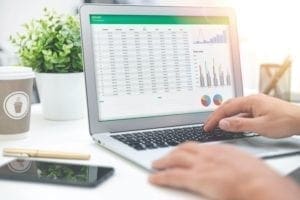 Zoom!
In the current world, Zoom! is almost a business necessity. But we've relied on Zoom! to make sure we have twice-yearly video conferences to review progress and prepare for the months ahead. While phone calls are good, video calls are proven to be more interactive. We want to have close personal relationships with our clients, and we'll have Zoom! conferences even after the pandemic has ended.
NetClient CS
This is the central unit of our software platform. It's important that you're able to access your tax documents any time from any of your devices. NetClient allows you to be connected with Crossroads in real-time, accessing and downloading documents whenever you need them most. It's both private and secure, keeping your tax documents safe.
While you may feel confident exchanging important documents via email, standard email systems are less than reliable. It's easy to compromise an email account and get to your personal data. With NetClient, information can be exchanged in a way that's safe and reliable. It's a great combination of being a secure service while also being easy to use.
QuickBooks Online
There's a reason why QuickBooks is something used by a variety of businesses. Data security and real-time access are two of the most important business aspects in this day and age. You, your Crossroads CPA, and any other advisors you have can access the information whenever and wherever.
Receipt Bank
Managing business receipts is one of the more irritating bookkeeping tasks that are necessary when you have a business. Technology can make it a little less irritating. Receipt Bank lets you photograph your receipt while the software does the work. Their proprietary artificial intelligence reads the receipt, catalogs, and stores it in the correct section.
Using technology in this way helps to eliminate expense errors as well. It comes as both desktop software and a phone app to allow real-time access like our other software products. Your CPA is able to organize the data properly and download it in one click. It's always nice to be able to eliminate waste where possible.
Fathom
Practice performance and financial data can be overwhelming. Fathom allows you to see where you're at with a quick glance. Your CPA can organize the information into an easy-to-read report for you and your staff. Fathom also communicates with QuickBooks to help analyze data and present it in a way that's simple to understand.
Software From Your Dental Accountant
We aim to make it easy to know where your business stands. Call us or request a quote online.