Owning your own practice means dealing with a lot of moving parts. You want to make sure your staff is strong and productive and that things are running at the highest level they can. A practice health assessment can help make sure what you're doing is solid and see if any improvements can be made. Crossroads Tax Advisors discusses if a practice health assessment can benefit your practice.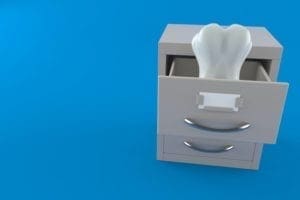 What is a Practice Health Assessment?
A practice health assessment takes a look at every aspect of your practice to make sure things are performing as they should. It takes into consideration the business side of things, how your production is doing compared to industry norms, and the state of your team dynamics and future plans. It's a lot of work handling every one of these aspects, while also doing your normal daily tasks. An objective view from the outside can help you see things you may have looked over.
Business and Accounting
Of course, you need to make sure your practice is making solid revenue. Paying your staff what they deserve is one of the best ways to boost morale, and you want to make sure you have enough money for payroll, equipment, marketing, and other expenses. A full financial overview can be conducted, including all of your expenses and income.
Crossroads Tax Advisors offers comprehensive accounting services for dentists. In addition to tax planning and preparation, we use business software to help discover where we can increase efficiency for your practice. We work as your remote CFO to help take care of the financial aspects of your business so you can spend your time helping patients and helping your staff.
Team Dynamics
A good team has to work well together to produce the results you're looking for at your practice. If there's drama or people that aren't accomplishing the tasks they need to be, one or more of the staff may need to be changed. It's important to make sure you have the right people in the right positions and that there isn't friction between employees. Confidential team interviews can help identify areas of enhancement to help everyone work better.
The Little Details
With our business software, we can help you determine if small changes are available to increase the benefits of your practice. Scheduling is essential to keep things running smoothly. Are you scheduling in the most efficient way? Or are you frequently skipping lunches or feel like you don't have enough time in the day? You want to stay at your best, and making sure you're not frazzled is beneficial to everyone.
We want to help you work smarter, not harder. You may be able to work fewer hours and increase revenue. The hygiene department is reviewed to make sure programs offered are helpful and able to retain patients. If you're losing patients in a certain demographic, marketing can be an efficient way to get those patients in the door.
An Accounting Review and Practice Health Assessment
The staff at Crossroads works with other companies to make sure you have the comprehensive view you need of the state of your practice. Call us or reach out online to get started.